Liquid Calcium + Magnesium w/ Vitamin D
|| Critical Nutrition for Bone Health - Maximum Absorption* ||
Liquid Calcium + Magnesium w/ Vitamin D Benefits
When taken daily, available clinical trials show that Calcium + Magnesium w/ Vitamin D may help: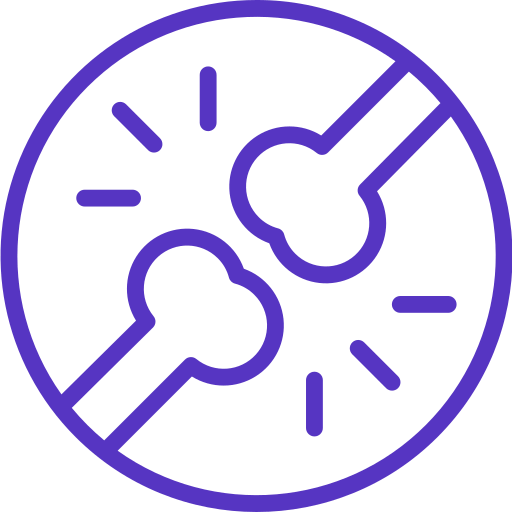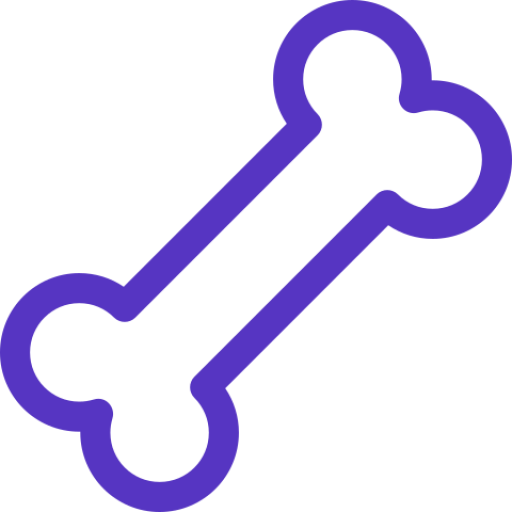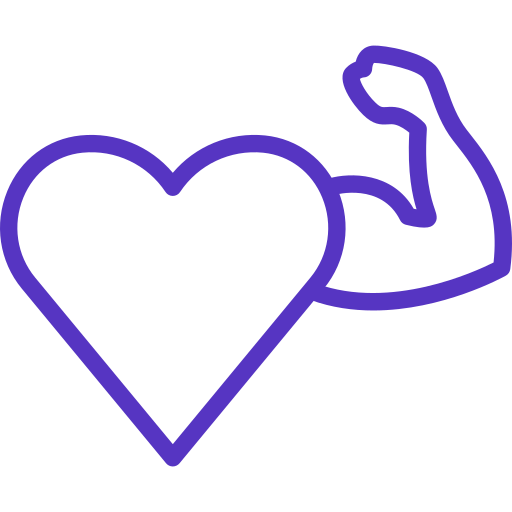 Support Healthy Heart & Muscle Function*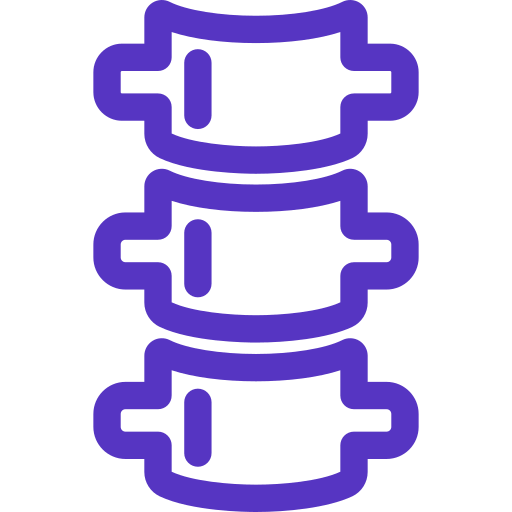 Support the Central Nervous System*
Magnesium To Absorb More Calcium*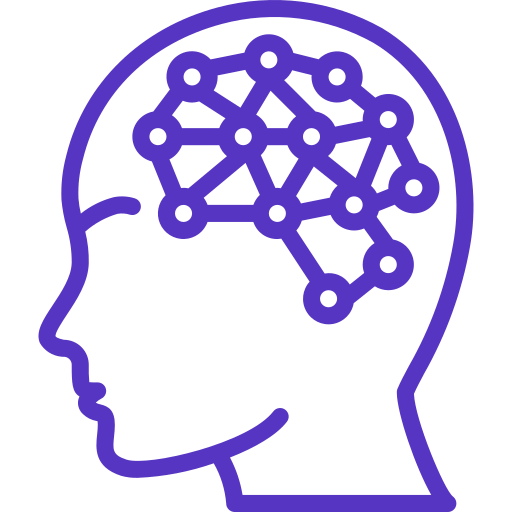 Support Brain
Function & Health*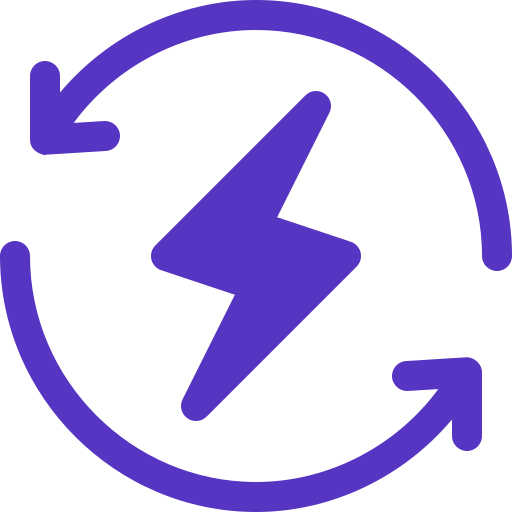 Support Healthy
Energy Production*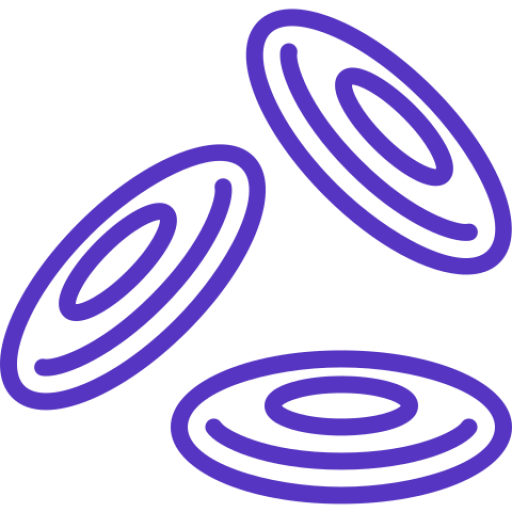 Support Healthy
Glucose Levels*
Overview: Liquid Calcium + Magnesium w/ Vitamin D
Essential Nutrition for Bone Health*

Calcium and Magnesium are vital nutrients to the body. Your body does not produce calcium on its own, so you must get it from other sources. This is why choosing a daily liquid calcium product is a great and convenient way to help top-up your bodies nutritional calcium requirements.

For many people, it can be difficult to find reliable, high-quality liquid calcium source. Calcium tablets are way too big, and often weak or in poor forms (such as carbonate), and may not provide the necessary supporting minerals.

Brain Forza's Liquid Calcium Magnesium supplement with Vitamin D contains all the vital nutrients that the body needs to properly assimilate and absorb calcium, all while using a blend of the best forms of calcium on the market.
Natural Silica
Our formula contains natural Silica from: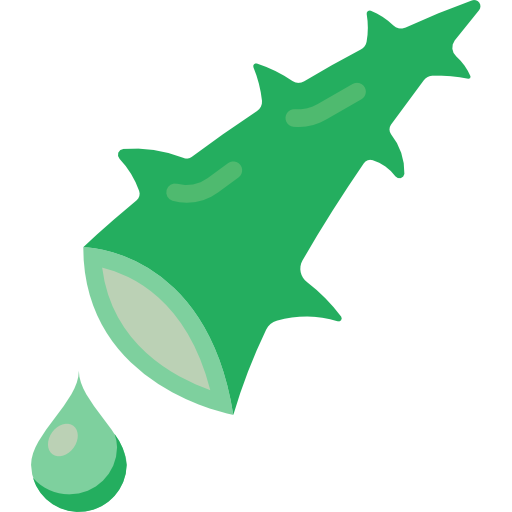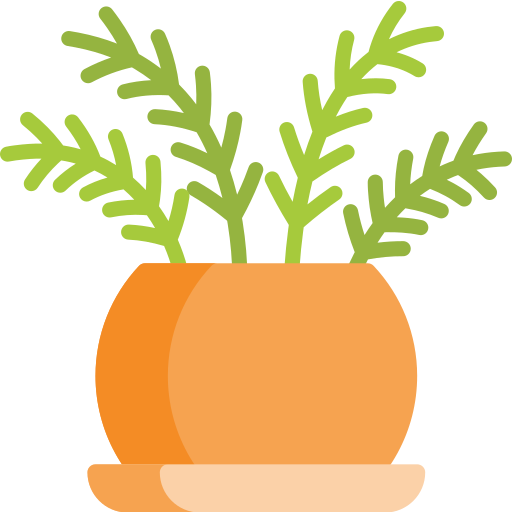 The Importance of Silica
Silica is one of the foundational minerals that our bodies need. It is often ignored and undermined in favor of only Calcium, however, they are both critically important and best taken together. Silica may support bone-building and bone-protecting properties.*

It's not just your bones that need silica. Silica is also used to support healthy teeth, joints, tendons, ligaments, and connective tissue, including connective tissues of the brain, nerve cells, and spinal cord. Don't go without it!*
Amino Acids & Minerals
L-Lysine + Sea Derived Trace Minerals + Manganese + Boron

100% Naturally Flavored & Sweetened
Our liquid Calcium Magnesium w/ Vitamin D supplement is 100% naturally falvored and sweetened.

It has a nice creamy texture and a great taste for a naturally sweetened and flavored product!

It tastes a bit like a Creamsicle :)
Label & Instructions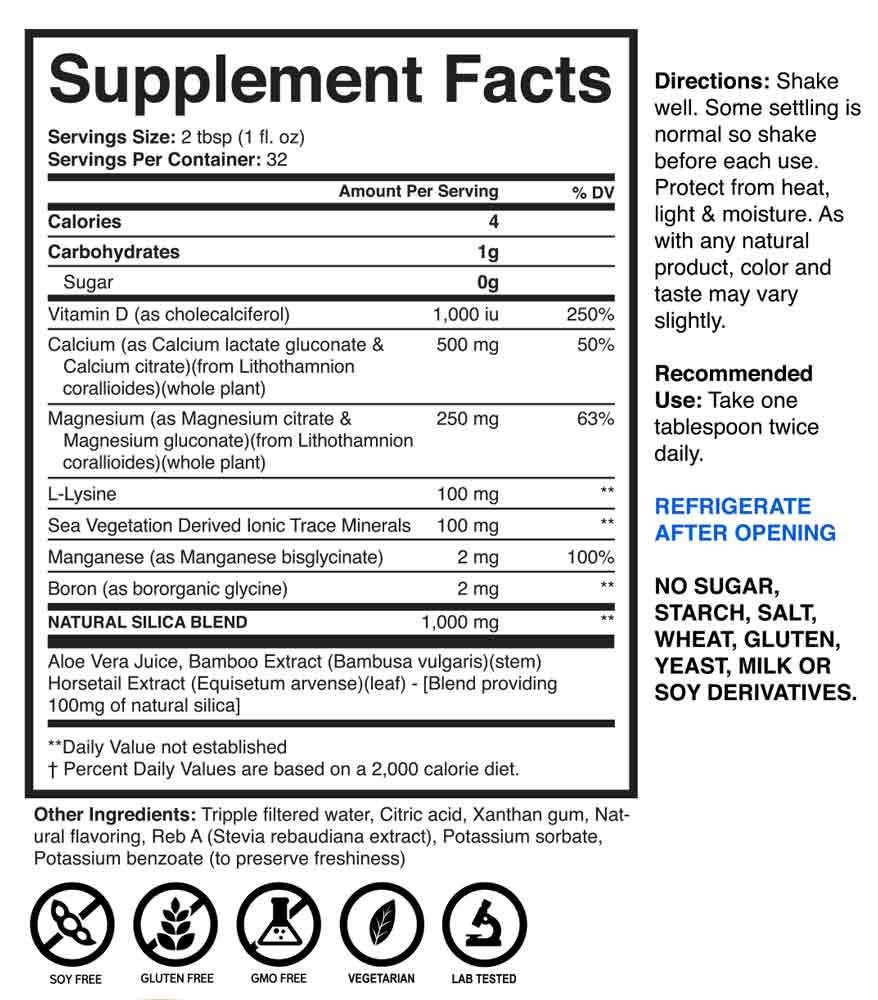 Instructions
As a dietary supplement, take one tablespoon twice daily.

Shake well before use.
Keep refrigerated after opening.
Liquid Calcium + Magnesium w/ Vitamin D Reviews
Love the taste! Love the results
can't be happier with this product from Brainforza!!! I need to have a supplement in my diet for bone strength and hands down this is the first liquid calcium product that truly delivers results.
There is a definite improvement in the health of my skin and fingernails after taking liquid calcium & magnesium w/ Vit D for 3 weeks. I have taken other magnesium/calcium supplements in addition to biotin and silica tablets without success.
love the taste. I've noticed a difference. Will reorder after product is finished. Shipment was fast. Tks