Organic Red Reishi Mushroom Capsules
|| Organic • Non-GMO • Vegan • Soy Free • Grown & Made in the USA ||
Organic Red Reishi Mushroom Benefits
When taken daily, initial publicly available clinical trials show Reishi Mushroom may possibly support:




Combination of the 4 best strains of Reishi known to man*
4x or more stronger than popular Reishi extracts. Our Reishi offers 1,095mg of Polysaccharides compared to only 32mg-132mg from other popular brands
Potent adaptogen used in traditional Chinese medicine for at least 5000 years*
Open the capsules and empty the Organic Reishi powder out into coffee
Certified organic, Non-GMO, vegetarian/vegan friendly
No heavy metals, pesticides, herbicides, insect droppings, or any of the other contaminants.
Overview: What is Organic Red Reishi Mushroom?
COMPOSURE
75% Mycelium
20% Fruit bodies
5% Spores
FEATURES
✓ Mushrooms are cooked 2x at high heat.
✓ Full-spectrum approx. 68% polysaccharides
✓ Contains 1,3-1,6 Beta Glucans (23%), Alpha Glucans, Tripeptides, Ganoderic Acid +more

DIRECTIONS & LABEL
As a dietary supplement, take one capsule three times daily with water. For strong effect, take three capsules once daily with water

LAB GROWN: WHY CHOOSE A FULL-SPECTRUM?
While the polysaccharide content is absolutely important, there are other crucial compounds within the mushrooms that also may contribute to their positive effects. This is why we will also recommend a full-spectrum.
Full Product Label
Mushroom Production
Some claim it is the key to vitality and longevity – Red Reishi mushroom has been traditionally used for centuries by ancient cultures to support immunity, as well as a range of other common health issues.

Reishi, also known as lingzhi throughout China, is a large mushroom that has developed a reputation based on its health-supporting properties. Dating back at least 2,000 years, it is the most studied and most valued supplemented mushroom, as it's considered to be "the mushroom of immortality." by ancient cultures.

Throughout history, Red Reishi mushroom has been utilized to support numerous health concerns. Today, there have been a number of studies and human trials showcasing Reishi mushroom as a potential supporter of immune function, liver health, brain health, and more.


Being a natural adaptogen, Reishi may also help support the body's resistance to stress.


Quality and Production


100% Certified Organic | Sustainable | Non-GMO | Grown For Functional Nutrition


Our Ganoderma lucidum is the purest and most potent we know of in the world. Our mushrooms are grown using only certified organic growth medium in a state of the art 21st century proprietary solid state fermentation process. Brain Forza's lab-grown mushrooms are significantly more potent than anything that is grown on a farm or in the wild.


Brain Forza's Red Reishi mushrooms are grown under highly controlled conditions with year-round climate control, on a custom USDA Certified Organic 100% American grown substrate, which yields 95%> mushroom tissue compared to regular substrate which yields closer to only 75% mushroom tissue.


Brain Forza's mushroom products are grown for the purpose of functional nutrition, and are full-spectrum made up approximately of 75% mycelium, 20% fruiting bodies and 5% spores.


Extracts are not necessary, especially considering our mushroom products offer 3-6x as much polysaccharides as popular extract products. Our organic Red Reishi mushroom contains just over 1,090mg of organic polysaccharides. Compare that to most Extract products which feature only around 125mg.


Our Organic Red Reishi mushroom is the best Gano available today and is always in limited stock due to quality vs batch size restrictions. We have the mushrooms grown for each production run, so buy while you can!


No pesticides, heavy metals, insect droppings, herbicides, or any other contaminants, as can be found in wild or farm grown mushrooms | 100% Made in America.


Organic Red Reishi Coffee and Tea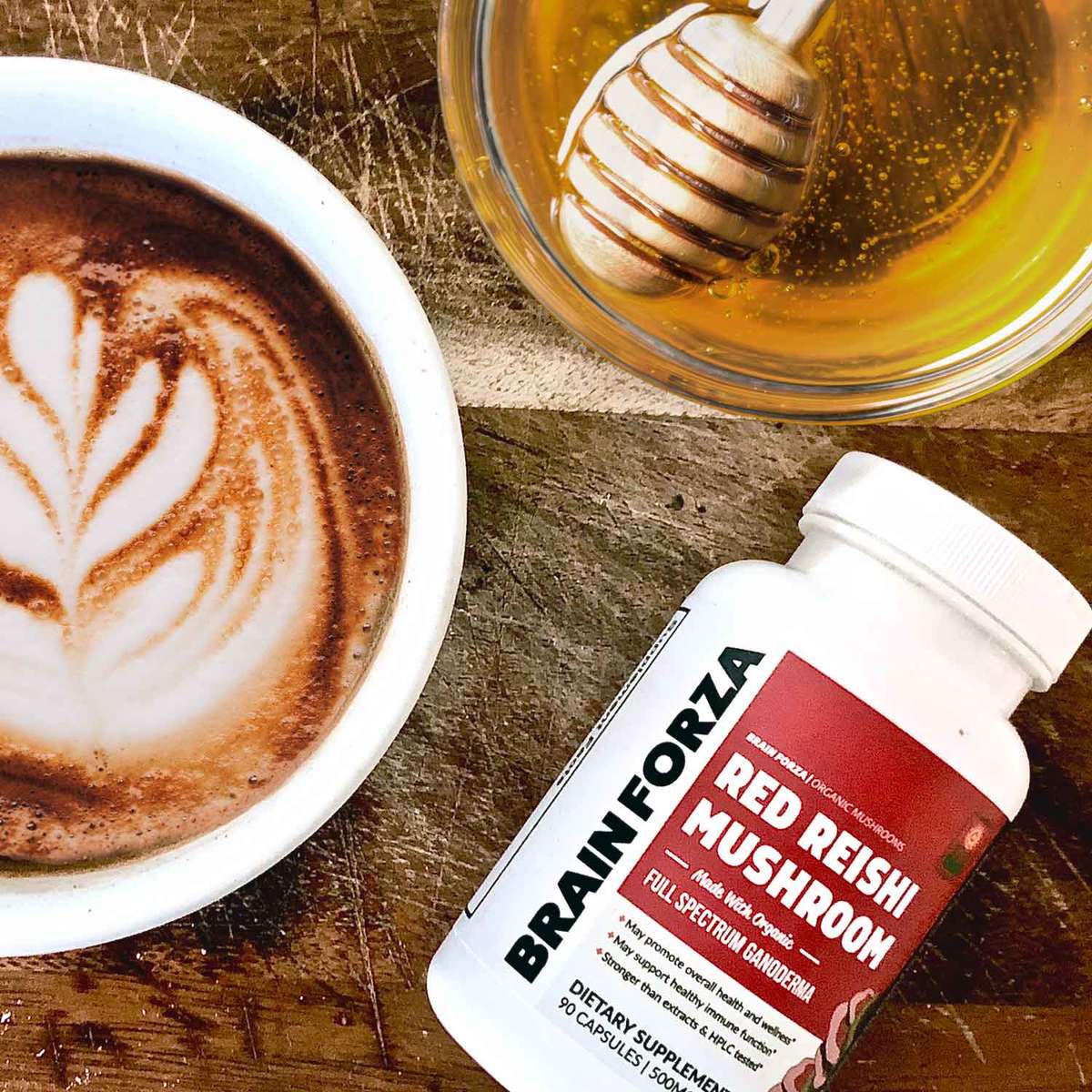 Yes! You can use Brain Forza Red Reishi Mushroom to make Red Reishi coffee and tea. The only difference separating organic Red Reishi mushroom powder and organic Red Reishi mushroom capsules are......the capsules!

Yes, you may absolutely separate the capsules to empty the organic Red Reishi mushroom powder into coffee or hot water to make a delicious adaptogen-infused coffee or tea drink :)

INSTRUCTIONS
Just open and pour 1-3 capsules into hot water or coffee prepared to your taste, add cinnamon (if you wish), stir, and enjoy!
FULL SPECTRUM RED REISHI MUSHROOM V.S RED REISHI MUSHROOM EXTRACT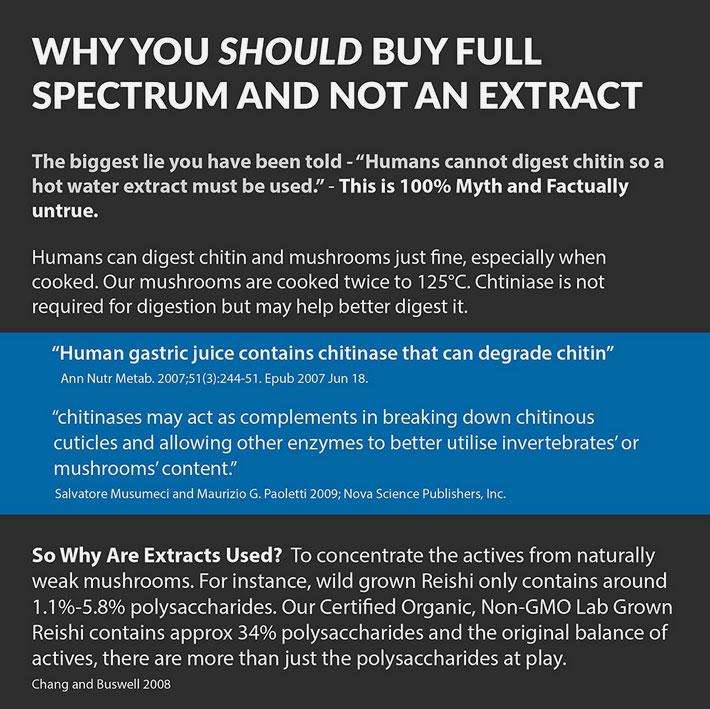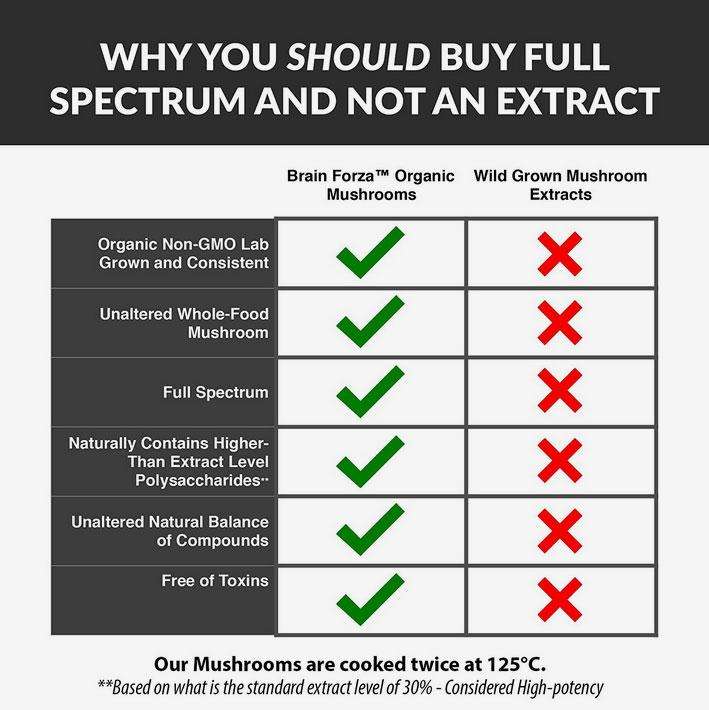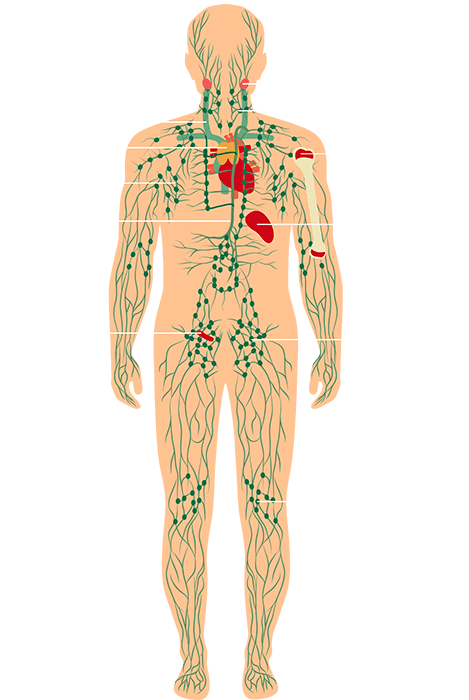 Immune System and Brain Health
A recent discovery by a team of researchers from the University of Virginia (UVA) found a direct link between the brain and the immune system, via lymphatic vessels that were not previously known to exist.


Lymphatic vessels carry immune cells throughout the body similar to how blood vessels cary blood throughout your body. It was thought that lymphatic vessels stopped before reaching the brain, however, the new discovery detected lymphatic vessels beneath a mouse's skull that could take immune cells into the brain.


This means that your immune system could play a very important role in brain health.


It's becoming increasingly clear how important it is to take care of your immune system to maintain maximal brain health and performance
(source)
.
Organic Red Reishi Mushroom Reviews
Red Reishi Keeping Me Healthy
By far my favorite company to buy not only Red Reishi, but all my mushrooms from. I take it everyday in conjunction with Brain Forza's Lion's Mane, Ashwagandha, and Cordyceps and it for sure keeps me feeling 100%. I am a jiu jitu practitioner, meaning I am in close contact with a lot of different people every single day making me especially at risk to catch any bugs going around and I truly believe this product has helped my immunity. This supplement also has significantly helped me with my sleep and keeping my stress levels low. I love everything I've tried from Brain Forza and am definitely going to stay a reacquiring costumer.
Red Reishi from Brain Forza is the very best I've found in my many decades of using natural supplements. It's the most effective and a great value. Also, I am sensitive and usually non-responsive, little-responsive or reverse-responsive to many good natural supplements, but I respond very well to this product. If you notice some uncomfortable symptoms at first, don't quit. Take a few days off and then start on a low dose (just one) and drink plenty of clean water. Some people need to adjust to the healthy effects of this product or may go through a cleansing reaction, inconvenient but essential for your good health. Thank you, Brain Forza!
The organic Red Reishi from Brain Forza is the very best I've tried after many long decades of being into , natural doctors, natural supplements, mushrooms, etc. and searching everywhere for the best of the best. Thank you, Brain Forza!! Keep up the great work!!
I fly almost every week and was continually coming down with colds and or ear infections. After using the red reishi mushrooms I no longer get colds or ear infections. I have purchased the red reishi mushrooms from Brain Forza from the start and the web site is always easy to use and I have received them earlier than expected. I have been using Brain Forza and their red reishi mushrooms for over two years now. Please keep up the good work.