For Healthy Blood Sugar Support and Overall Well-being*
Naturally High in Beta-Glucans, with 26% being the key protein for health*
Unique Mushroom Powered Immune System support*
May Support Healthy Blood Pressure*
Certified organic, Non-GMO, vegetarian/vegan friendly
No heavy metals, pesticides, herbicides, insect droppings, or any of the other contaminants.
OVERVIEW: What is Organic Maitake Mushroom?
Maitake mushroom or Hen of the Woods, is a large, soft-fleshed polypore – which are a fascinating group of fungi which form unique fruiting bodies. Growing in northern temperate forests, it's often found on dead stumps and dying trees. It has been highlighted throughout history and continues to maintain its popularity.


Throughout China and Japan, Maitake mushrooms have been utilized for approximately 3,000 years. In fact, years ago, this mushroom was so highly valued, that it was worth its weight in silver. It wasn't until the late 1980s that Japanese scientists discovered just how potent Maitake mushrooms were in terms of traditional Asian medicine.


Although a number of cultures have consumed this mushroom over the years, only recently have efforts began to cultivate this mushroom based on its reported beneficial properties. Before 1979, you could only source this mushroom in the wild. Throughout the mid 90s, worldwide production and cultivation increased 40-fold and continues to be utilized for its evidence-based effects.

Organic Maitake Mushroom May Support:
Immune System Support*
Healthy Cholesterol Levels*
Blood Sugar*
Heart Health*
Quality and Production


100% Certified Organic | Sustainable | Non-GMO | Grown For Functional Nutrition


Only certified organic growth medium in a state of the art 21st century proprietary solid state fermentation process is used to make our organic Maitake mushroom. Brain Forza's lab-grown mushrooms are significantly more potent than anything that is grown on a farm or in the wild.


Brain Forza's organic Maitake mushrooms are grown under highly controlled conditions with year-round climate control, on a custom USDA Certified Organic 100% American grown substrate, which yields 95%> mushroom tissue compared to regular substrate which yields closer to only 75% mushroom tissue.


Brain Forza's mushroom products are grown for the purpose of functional nutrition, and are full-spectrum made up approximately of 75% mycelium, 20% fruiting bodies and 5% spores.


Extracts are not necessary, especially considering our mushroom products offer 3-6x as much polysaccharides as popular extract products. Our organic Maitake mushroom contains just over 1,100mg of organic polysaccharides. Compare that to most Extract products which feature only around 200mg.


Our organic Maitake mushroom is the best we know to be available today and is always in limited stock due to quality vs batch size restrictions. We have the mushrooms grown for each production run, so buy while you can!


No pesticides, heavy metals, insect droppings, herbicides, or any other contaminants, as can be found in wild or farm grown mushrooms | 100% Made in America.


COMPOSURE
75% Mycelium
20% Fruit bodies
5% Spores
FEATURES
✓ Mushrooms are cooked 2x at high heat.
✓ Full-spectrum approx. 74% polysaccharides
✓ Contains 1,3-1,6 Beta Glucans (26%), Alpha Glucan (1.5%) +more


One daily serving of our full-spectrum Maitake yields approx. 1,100mg of polysaccharides. Compare this with a "high potency extract" which would be 30% polysaccharides, yielding only 150mg from the common 500mg serving size.

DIRECTIONS & LABEL
As a dietary supplement, take one capsule three times daily with water. For strong effect, take three capsules once daily with water.

LAB GROWN: WHY CHOOSE A FULL-SPECTRUM?
While the polysaccharide content is absolutely important, there are other crucial compounds within the mushrooms that also may contribute to their positive effects. This is why we will also recommend a full-spectrum.
Full Product Label
Mushroom Production
FULL SPECTRUM MAITAKE MUSHROOM V.S MAITAKE MUSHROOM EXTRACT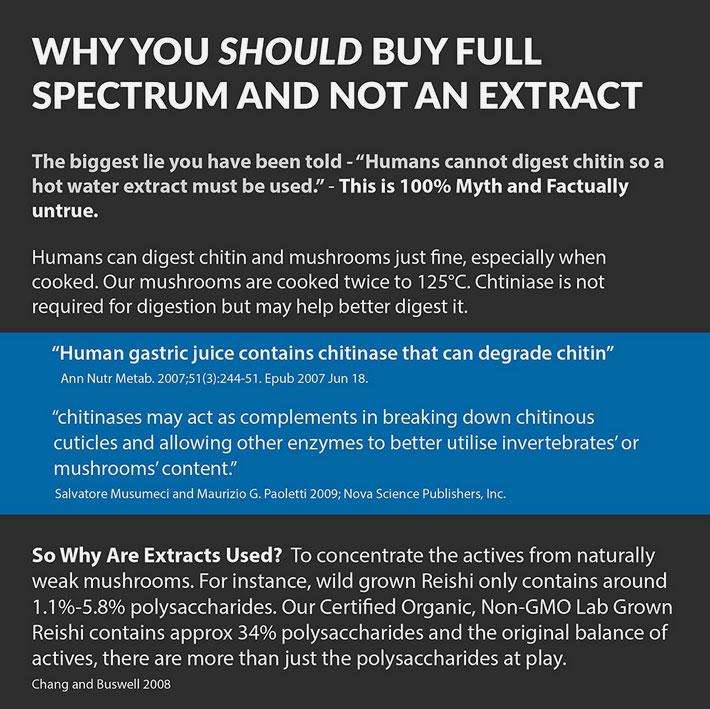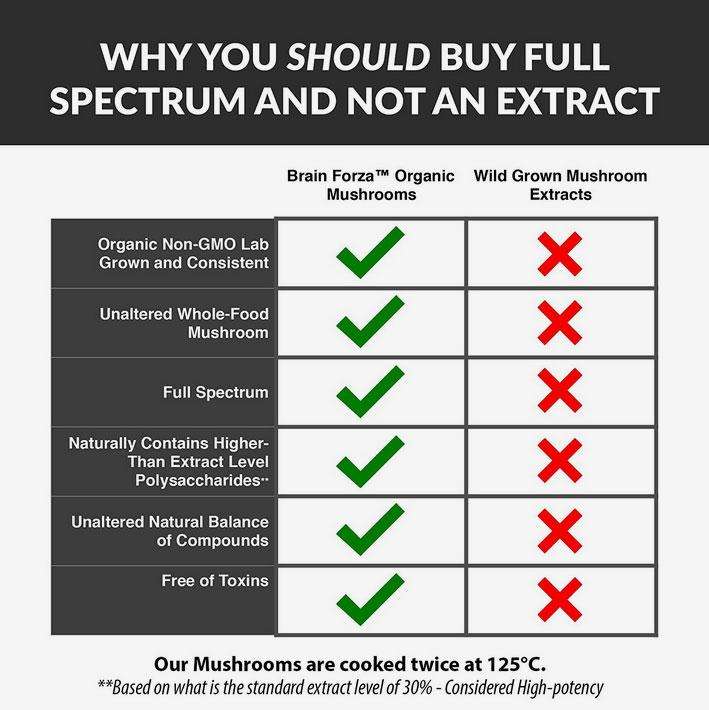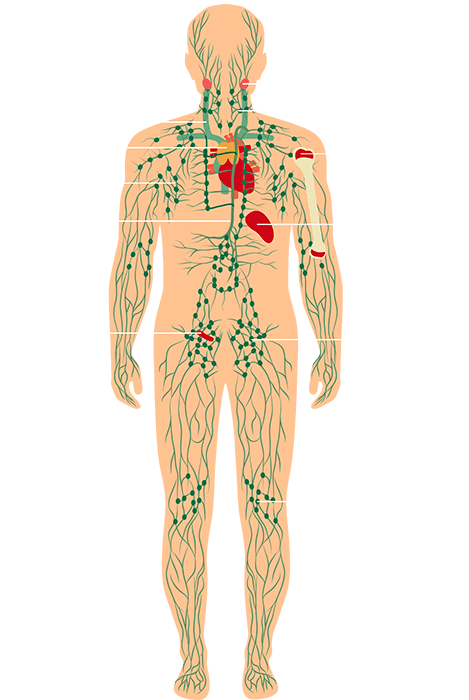 Immune System and Brain Health
A recent discovery by a team of researchers from the University of Virginia (UVA) found a direct link between the brain and the immune system, via lymphatic vessels that were not previously known to exist.


Lymphatic vessels carry immune cells throughout the body similar to how blood vessels cary blood throughout your body. It was thought that lymphatic vessels stopped before reaching the brain, however, the new discovery detected lymphatic vessels beneath a mouse's skull that could take immune cells into the brain.


This means that your immune system could play a very important role in brain health.


It's becoming increasingly clear how important it is to take care of your immune system to maintain maximal brain health and performance
(source)
.