Fungus Extracted Vegan Vitamin D3 Liquid+
|| For maintaining healthy levels of Vitamin D3 & Structural Health* ||
Fungus Extract Vegan Vitamin D3 Liquid Benefits
When taken daily, available clinical trials show that getting sufficient levels Vitamin D3 may help:




Support Overall Health and Well Being*
Overview: Natural Vegan Vitamin D3 Liquid+
Support for Structural Health & Mood*

Vitamin D (cholecalciferol-D3) is a fat-soluble vitamin that helps your body absorb calcium and phosphorus. Vitamin D is sometimes referred to as the "sunshine vitamin" because it's produced in your skin in response to sunlight. You also get vitamin D through certain foods.
Sufficient amounts of vitamin D are critical to having strong bones, to the regulation of calcium and maintenance of phosphorus levels in the blood and may also help support healthy mood.*
It is estimated that 40%-82% of Americans are vitamin D deficient, with one study referring to the percent of deficiencies as an "epidemic" (
here
).*
Brain Forza's fungi extracted Vegan Vitamin D3 Liquid+ makes it easy for anyone to get their daily recommended value of vitamin D3.
Extracted From Fungus
Our Vegan Vitamin D3 Contains 100% Natural D3 from Cladonia Rangiferina

Cladonia Rangiferina
Cladonia rangiferina, also known as reindeer lichen or grey reindeer lichen, is a light-colored, fruticose lichen belonging to the family Cladoniaceae. It grows in both hot and cold climates in well-drained, open environments. Found primarily in areas of alpine tundra, it is extremely cold-hardy. (
source
)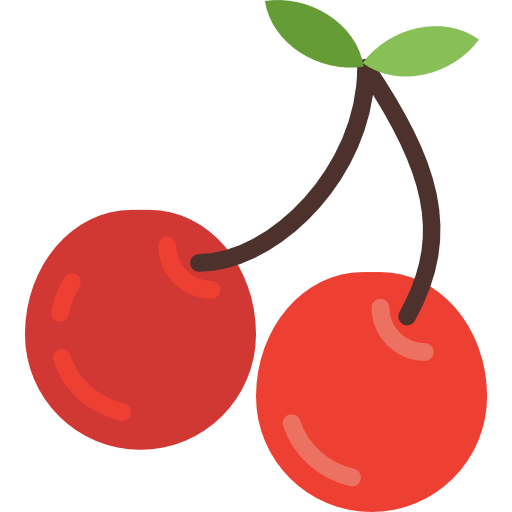 100% Naturally Flavored & Sweetened
Our Natural Vegan Vitamin D3 Liquid+ supplement is 100% naturally falvored and sweetened.

It has a great taste for a naturally sweetened and flavored product! We call it "Tar Wild Cherry" flavor.

It sharp but good and 100% natural.
Label & Instructions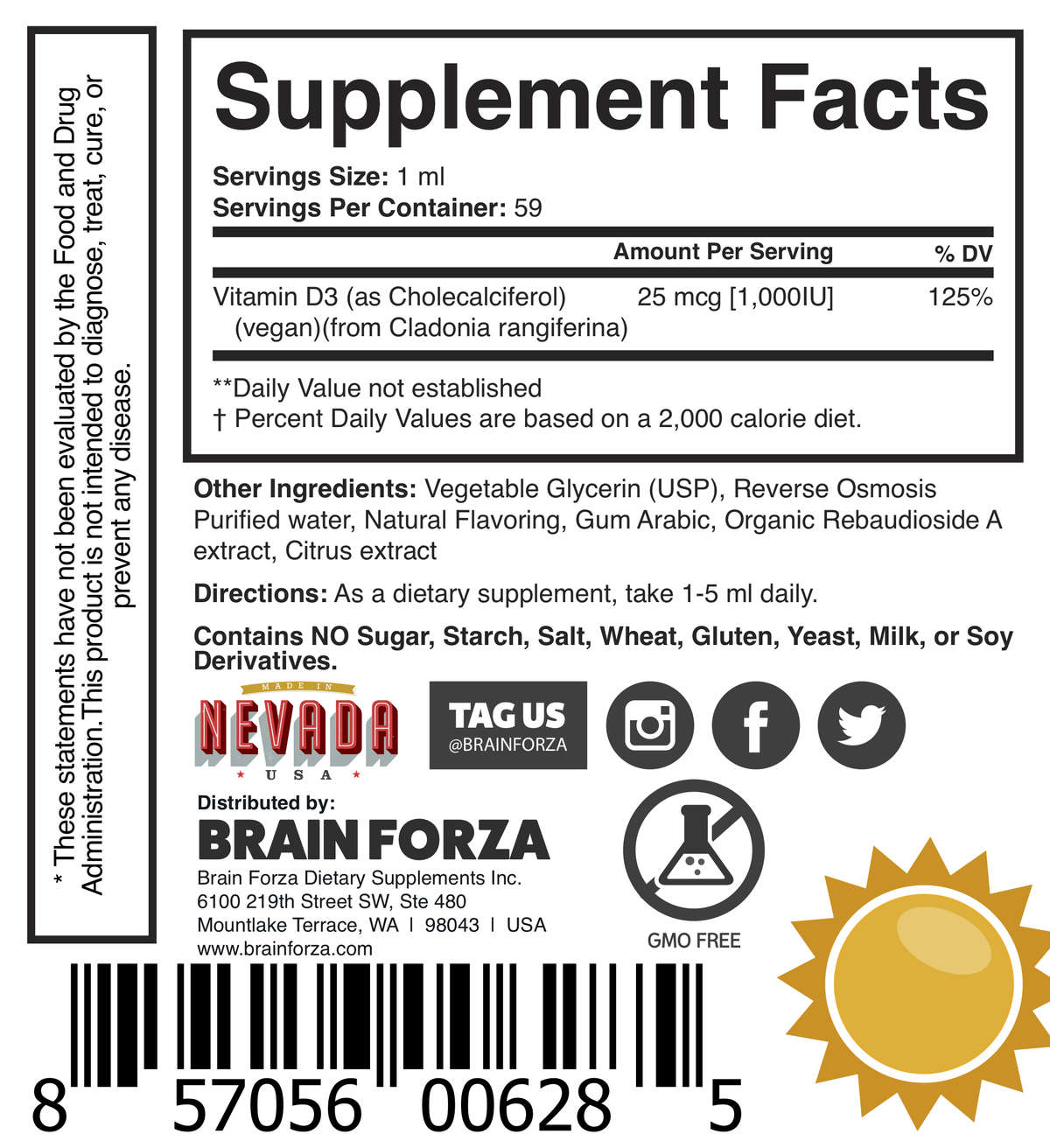 Instructions
As a dietary supplement, take 1 ml daily.

Contains NO Sugar, Starch, Salt, Wheat, Gluten, Yeast, Milk, or Soy Derivatives.

Shake well before use.
Keep refrigerated after opening.
Natural Vegan Vitamin D3 Liquid Reviews
Taste good too!
Unique flavor that is easy to take down. Makes me think of a sugary cookie or something!
Rancid
I have this product on monthly subscription but this month the whole bottle was completely cloudy and rancid
Great stuff
Loving all the products so far!
Sorry for our delay! Thank you so much! Very glad to hear :)