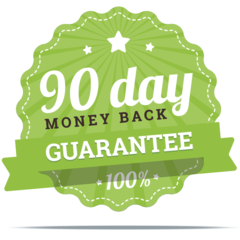 90 Day Money Back Guarantee
We stand behind all our products and our goal is to make you happy! If you don't like what you received, or it didn't work for you, return it!

For all orders placed in the USA or Canada, we offer a 100% refund including original shipping on all orders placed within 90 days of the order date.

Unfortunately, we cannot offer refunds on products shipped outside the USA and Canada.