Overcome Stainless Steel Water Bottle
Insulated • Double-Walled • Stainless Steel • 25oz

Double-Wall Design Bottle

Insulates Cold & Heat For Hours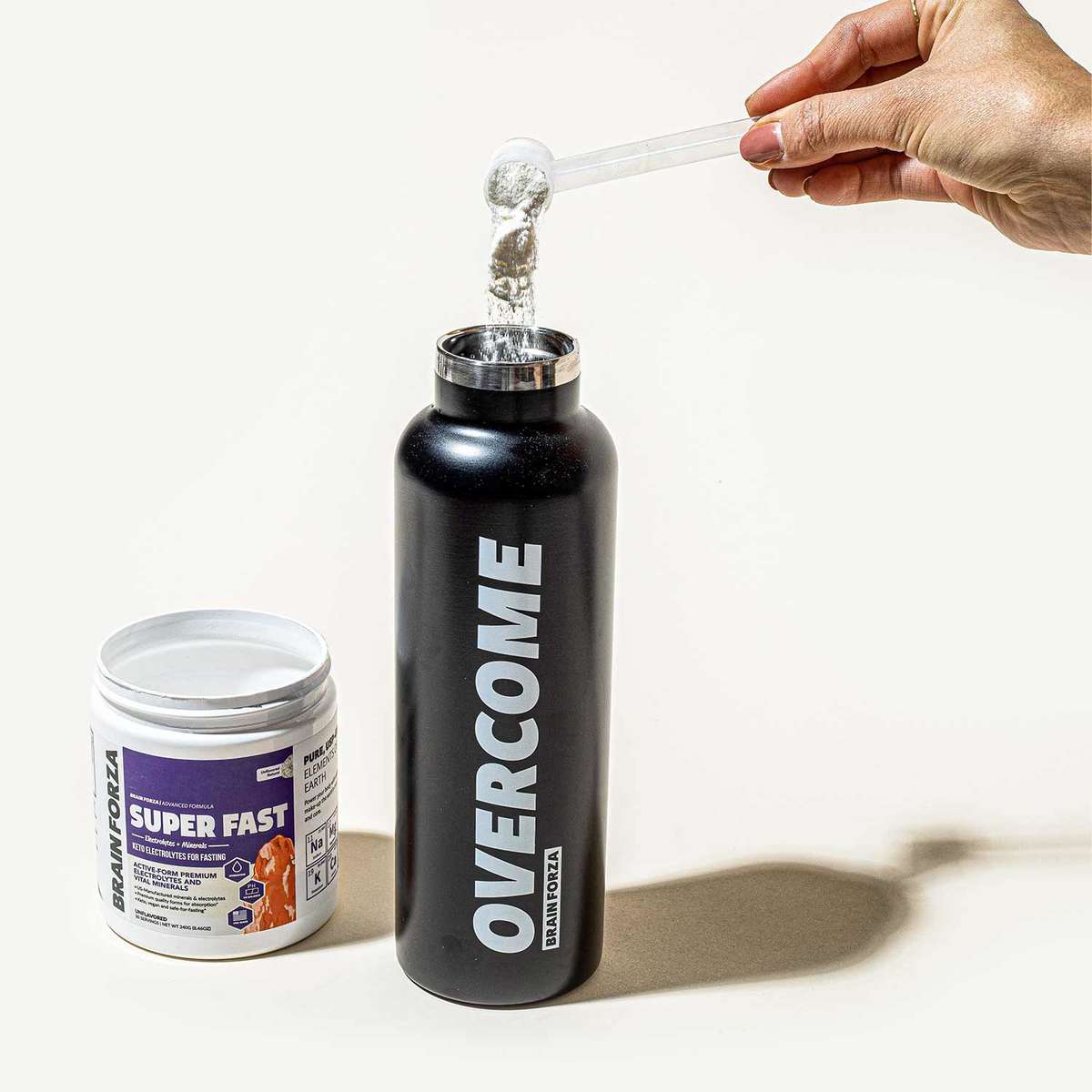 Overview: Overcome Stainless
Steel Water Bottle
Perfect Water Bottle For Hot or Cold Beverages & Powder Blending


Brain Forza's stainless steel water bottle. Suitable for use of any liquid you desire. It's insulated so it can keep the beverage of your choice hot or cold for hours, and double-walled, so if its filled with something hot, it won't heat up the outer side of the bottle and burn your hand!

It also works great for powder mixing, even without a blender ball. Excellent for Super Fast & Brain Lift.


Stainless steel water bottle
Double-walled for heat isolation
Insulated for temperature maintenance
Food grade 18/8 stainless steel
100% BPA free material
Holds 25oz of fluid
Durable 18/8 Food Grade Stainless steel, also BPA free, and very strong.