OUT OF STOCK! Shipping Jan 29th (approx.)
Our signature certified organic Lion's Mane mushrooms. Non-GMO, lab-grown and significantly stronger than wild grown mushrooms or standardized extracts. Cooked twice to 125°C.
USDA Certified Organic Raw Material | Grown in the USA
Organic Lion's Mane Mushroom Capsules
|| Organic • Non-GMO • Vegan • Soy Free • Grown & Made in the USA ||
Organic Lion's Mane Mushroom Benefits
When taken daily, initial publicly available clinical trials show Lion's Mane Mushroom may possibly support: 2-6x stronger than popular Lion's Mane mushroom extracts, delivering over 1g of Polysaccharides/serving.
May support mental alertness and nerve growth factor*
One of the staples, traditionally used as a brain booster by TCM*
Purest, most potent Hericium currently known*
Certified organic, Non-GMO, vegetarian/vegan friendly
No heavy metals, pesticides, herbicides, insect droppings, or any of the other contaminants.
Overview: What is Organic Lion's Mane Mushroom?
COMPOSURE
75% Mycelium
20% Fruit bodies
5% Spores

FEATURES
✓ Mushrooms are cooked 2x at high heat.
✓ Full-spectrum approx. 72% polysaccharides
✓ Contains 1,3-1,6 Beta Glucans (26%), Erinacines, Hericenones +more

DIRECTIONS & LABEL
As a dietary supplement, take one capsule three times daily with water. For strong effect, take three capsules once daily with water

LAB GROWN: WHY CHOOSE A FULL-SPECTRUM?
While the polysaccharide content is absolutely important, there are other crucial compounds within the mushrooms that also may contribute to their positive effects. This is why we will also recommend a full-spectrum.
Full Product Label
Mushroom Production
One of the staples of Traditional Chinese Medicine, Hericium erinaceus or Lion's Mane Mushrooms are increasingly studied for their neuroprotective effects.

Hericium erinaceus, also referred to as Bearded Tooth Mushroom, Hedgehog Mushroom, Bearded Hedgehog Mushroom, Pom Pom Mushroom, or Bearded Tooth Fungus. Lion's Mane mushrooms have been traditionally used in Japan and China for hundreds of years.

Lion's Mane mushrooms are edible mushroom you may find in Chinese vegetarian cuisine, used to replace pork or lamb. Lion's Mane is in the the tooth fungus group and doesn't look like your usual cap and stem mushroom. Instead, it features flowing, thick stringy barbs, almost making it look like the back of a white hedgehog. While not the most visually appealing appetite wise, this mushroom has some pretty promising research behind it and was once reserved only for the palates of the royal families.


Quality and Production


100% Certified Organic | Sustainable | Non-GMO | Grown For Functional Nutrition


Our Hericium erinaceus is the purest and most potent we know of in the world. Our mushrooms are grown using only certified organic growth medium in a state of the art 21st century proprietary solid state fermentation process. Brain Forza's lab-grown mushrooms are significantly more potent than anything that is grown on a farm or in the wild.


Brain Forza's Lion's Mane mushrooms are grown under highly controlled conditions with year-round climate control, on a custom USDA Certified Organic 100% American grown substrate, which yields 99.9% mushroom tissue compared to regular substrate which yields closer to 75% mushroom tissue.


Brain Forza's mushroom products are grown for the purpose of functional nutrition, and are full-spectrum made up approximately of 75% mycelium, 20% fruiting bodies and 5% spores.


Extracts are not necessary, especially considering our mushroom products offer 3-6x as much polysaccharides as popular extract products. Our organic Lion's Mane mushroom contains just over 1,100mg of organic polysaccharides. Compare that to most Extract products which feature only around 200mg.


Our organic Lion's Mane mushroom is the best we know to be available today and is always in limited stock due to quality vs batch size restrictions. We have the mushrooms grown for each production run, so buy while you can!


No pesticides, heavy metals, insect droppings, herbicides, or any other contaminants, as can be found in wild or farm grown mushrooms | 100% Made in America.
Organic Lion's Mane Mushroom and Tea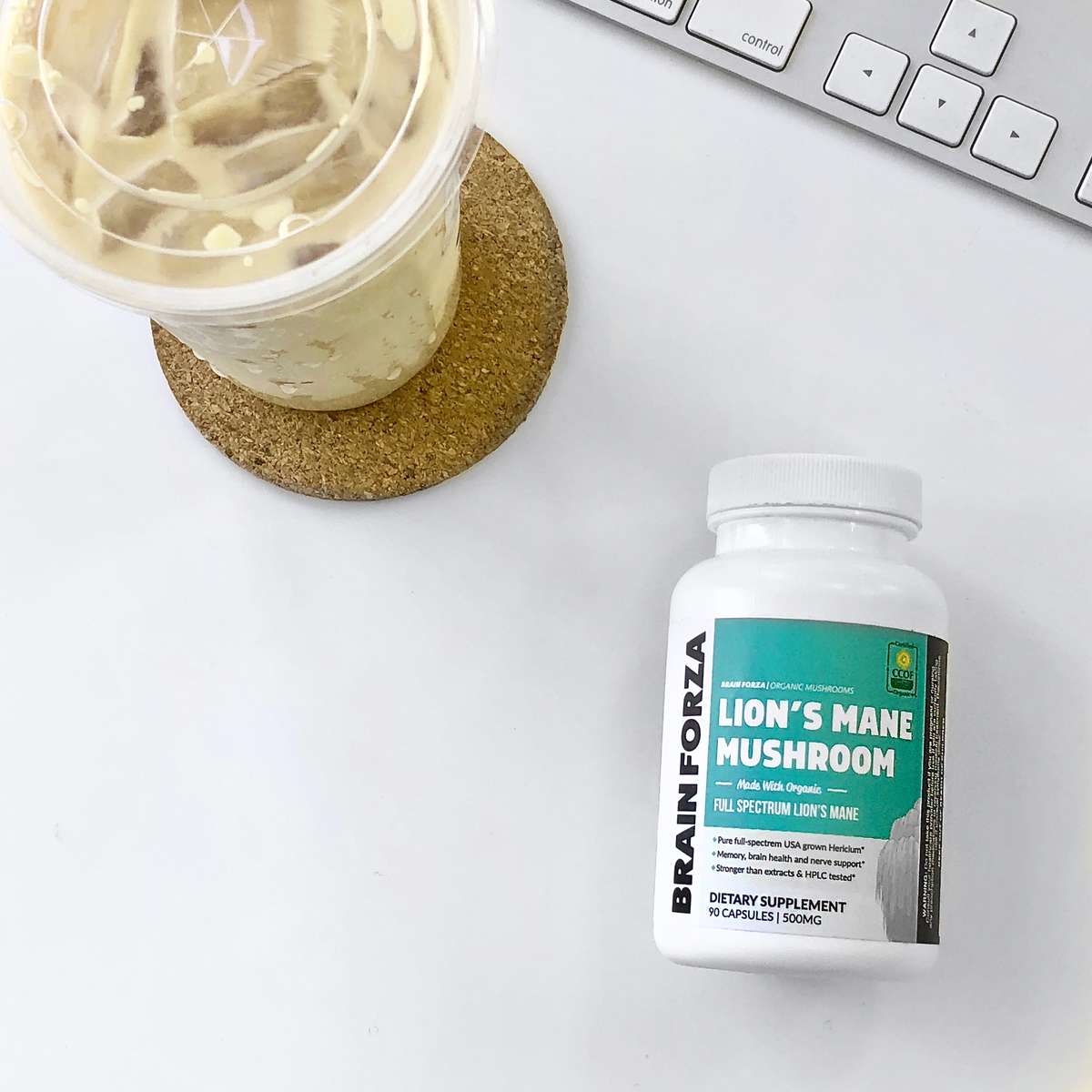 Organic Lion's Mane Powder Coffee and tea
Yes! You can use Brain Forza Lion's Mane Mushroom to make Lion's Mane coffee and tea. The only difference separating organic Lion's Mane mushroom powder and organic Lion's Mane mushroom capsules are......the capsules!

Yes, you may absolutely separate the capsules to empty the organic Lion's Mane mushroom powder into coffee or hot water to make a delicious adaptogen-infused coffee or tea drink :)

INSTRUCTIONS
Just open and pour 1-3 capsules into hot water or coffee prepared to your taste, add cinnamon (if you wish), stir, and enjoy!
Full-Spectrum Lion's Mane Mushroom v.s Lion's Mane Mushroom Extract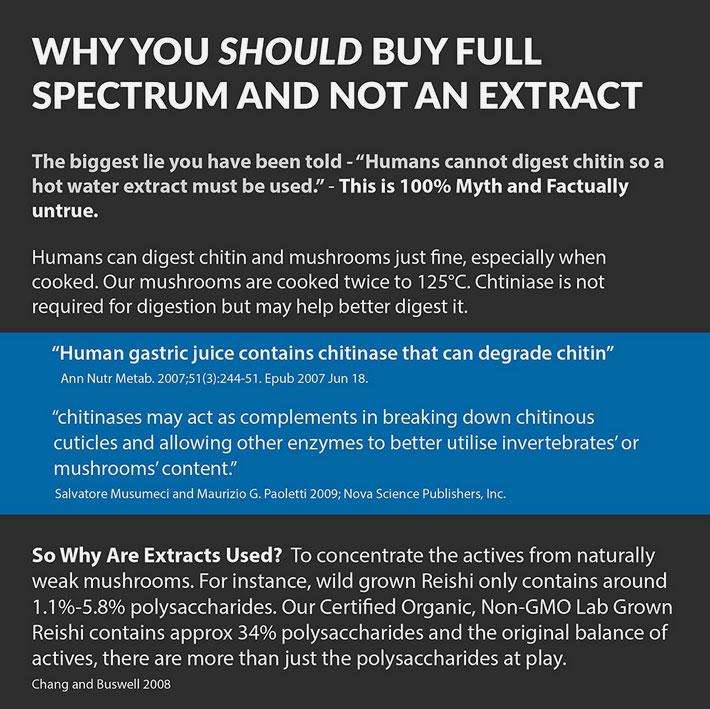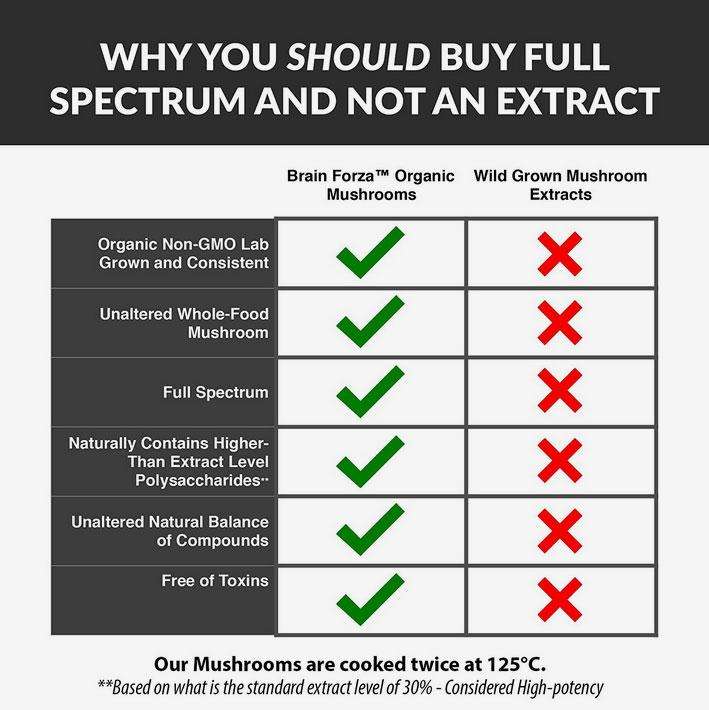 Organic Lion's Mane Mushroom Reviews
Unexpected
With my life revolving around the massive amount of academic data in my head, and also the daily transmission of that data which is always in great detail, I have to say that coupled with stress, in the last two years, (now 58) I felt my sharp edge dulling a bit. I have not been taking this product all that long, not even a month, and wanted to restrain myself from any review until at least 3 bottles later, but I have to say that I do believe I am seeing an uptick from it. Also, I am definitely seeing some other unexpected results - i.e,. better sleep, and the change of my really poor sleep habits, as in, very little of it, and weight loss?? Can weight loss be a part of this? Because I have not been able to lose any excess weight in over 7 yrs and now I am, and without changing my eating habits. So far, so good. I was just about to order more for continued testing when this review request came in. https://www.amazon.com/Dr-Shmuel-Asher/e/B007GE7SY4/ref=dp_byline_cont_book_1
Hello! Dr Asher! Thank you so kindly for taking the time to write such a detailed review! We cannot comment too much on making claims about the effects...but I can say we are so very happy to hear you are getting some excellent results! Greg (the founder) does often say the Lion's Mane helps him sleep better as well :) Thank you again, hope the positive movement there keeps rolling forward!
I buy the LION'S MANE MUSHROOM for my sister who has a blood cancer. She has been taking it for 1 year now & continues to do well.
Lion's Mane Mushroom
works well, just like it's advertised. Very pleased with the results so far.
Just received. Great transaction though!
Looking forward to the brain boost!
Not sure.
Not quite sure after a short time of use. Up D3 too. So the results are confused.
Just scrolled down to read that clinical trials recommend 2 months.